A staple of Manchester City's title-winning sides in 2017/18 and 2018/19 was their ability to win a large number of games.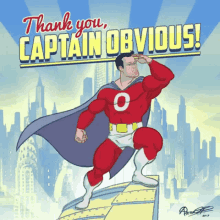 Specifically, they were able to put together long winning streaks. In 2017/18 they won 18 consecutive league matches between August and December 2017. They followed this up by winning 5 consecutive matches in March 2018 en route to winning 100 points to clinch the title.
The following season, they had 5 separate runs of 4+ consecutive wins. This includes 7 games won between October and December 2018. It was their 14 games won in a row between January and the end of the season in May that helped them overturn Liverpool's lead in the title to finally pip them by a point on 99.
The Win Streaks Have Dried Up
However, since then, City have struggled to put together a win-steak of 4+ matches. In fact, as you can see in the above graphic, the only time they have done so was post-lockdown last season.
The reasons for this will largely be down to conjecture. The pressure was off as the title was already one. Teams with better or more technical players had an advantage returning to action after such a long lay-off. The loss of experience throughout the side, particularly from Vincent Kompany.
What is clear though, is this feature of Guardiola sides is now eluding him at Manchester City. Pep still holds the record for the longest winning streaks in Spain, Germany and England (tied with Klopp's Liverpool at 18).
Every season at Bayern, his side would string together 4+ wins at least 3 times a season. At least two of those win streaks each season would be 6 games or more.
Struggle With Winning: Does This Matter?
It is clear looking around the Champions from each of the top 5 leagues last season the importance that putting together winning runs has. Juventus won 4+ games on 4 separate occasions last season. Their longest streak was 7 matches.
Real Madrid's 10 consecutive wins at the end of last season ultimately won them La Liga. It was their first title win since 2016/17; coincidentally the last season in which they won 6 consecutive games.
While in France, while they only played 2/3rds of a season, PSG still managed to put together 4 separate win-streaks of 4+ games.
Pep's struggles with Manchester City over the last ~18 months seem to be underpinned by his inability to string winning runs together as his sides have in the past. Until he finds a solution to their struggle with winning in streaks, another Man City title challenge will likely elude them.
A glossary of all the terms used in this article and throughout the site as a whole is available here. Also, click on any image in the article for a full-size high definition version.

All data used in our articles is sourced from Understat, FBRef, Sofascore, Transfermarkt and 538.